How It Works
At Edenmill Farm, we offer local and sustainable Christmas Trees grown by us, right here in Blanefield outside Glasgow. There are three ways for you to find the perfect tree at Edenmill.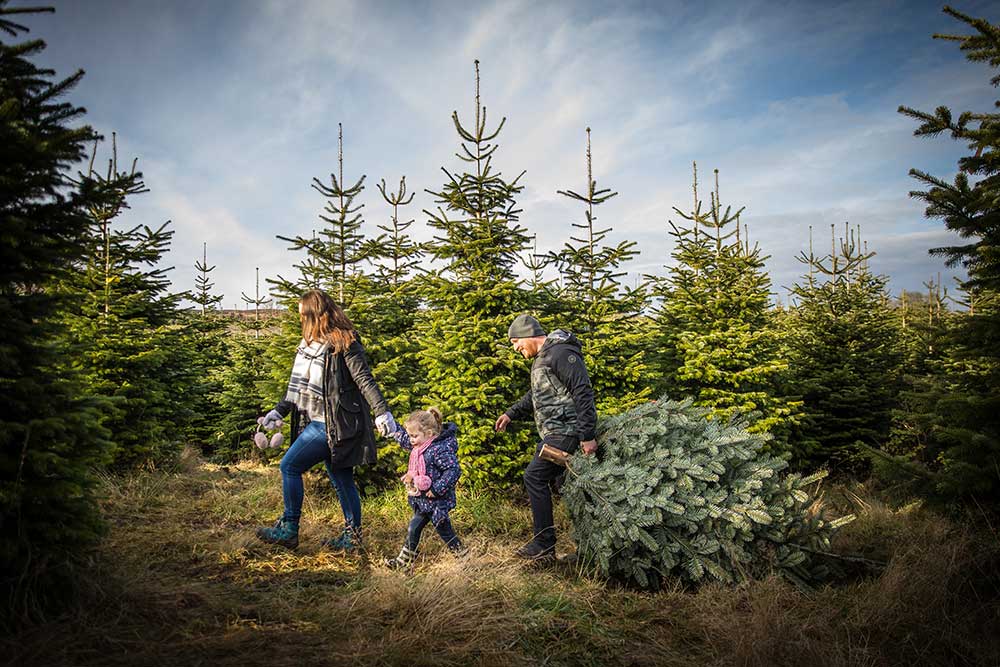 Cut Your Own
Rediscover the timeless tradition of selecting and cutting your very own Christmas tree at Edenmill! Nestled amid fields of Christmas Trees, our expansive farm offers a unique holiday experience, blending hands-on tree cutting with festive activities for the whole family.
Book Now
We'll pick the Perfect Tree for you
Don't fancy cutting your own? Our sites have a great selection of pre-cut trees to choose from. Once you've choosen, we'll wrap it in netting and to make sure it gets home safely.
Order Now
Delivered to your Door
Can't make it to one of our sites? No problem, our in-house team will deliver it straight to your door for no extra cost during the week and a small fee at the weekend.
Order Now
Have a magical Christmas with Edenmill